Howdy, true believers. Churchie Comics is on pause for the nonce - we are catching up on our artwork. We will see you soon with a lot more new stuff!
One of my greatest aspirations as a pastor is to spark the biblical imagination. Bible-toons serves as a visio divina, allowing youth (and the young at heart) to not just read or hear but immerse themselves in the biblical story
–– and envisage their place in it.

Fr. Joseph Wolyniak, Christ Church Denver
Biblical truths and personal encounters with the divine have been stirring hearts and spirits since the very beginning – with much credit due to the many inspired storytellers, interpreters, and teachers across the ages. Churchie Comics is a much anticipated new-comer to the craft of Judeo-Christian storytelling. 

Anthony Carrella, Director of Christian Education and Lifelong Learning Coordinator.
Add customer reviews and testimonials to showcase your store's happy customers.

Author's name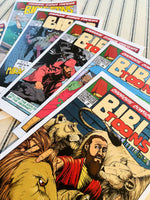 Bible-toons!
Bible-toons is the title of Churchie Comics' main publication. 
We are neither proselytizing nor satirizing. We strive to transcribe the stories from the Bible in a literal and respectful manner. Our Bible comics can be enjoyed by children and adults alike.
Start you subscription today.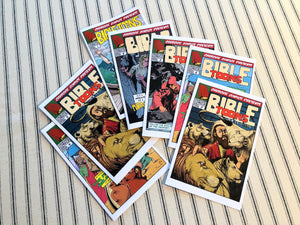 Exciting!
The Bible is a rich and limitless source of incredible stories and adventures and Bible-toons is chock full of them!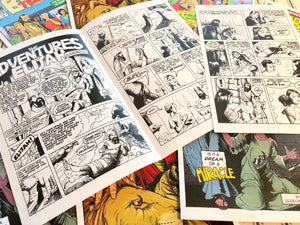 Educational!
Comics are an easy and accessible way to take in the Bible's stories and parables. Bible-toons is not just for kids, you know.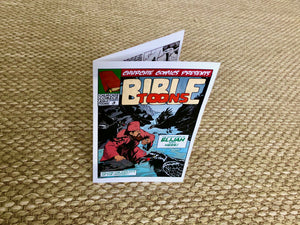 Easy!
Each issue of Bible-toons fits on one sheet of paper. Just print it out on your church's printer and fold it in half. Print as many copies as you want! Or, of course, during our time of quarantine, email them ti the whole congregation!